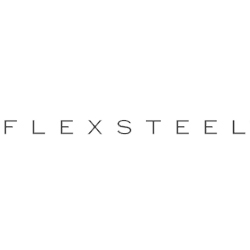 Warehouse Associate - multiple shifts available
Sorry, this job has expired.
Gardner, KS
Flexsteel Industries is currently looking for quality individuals for open positions in our Warehouse Staff and we have openings in all of our shifts which are listed below.
SHIFTS
M-Th.
6:00 am to 4:30 pm
2:00 pm to 10:30 pm
10:00 pm to 6:30 am
Fri-Sun
1st 6:00 am to 6:30 pm
2nd 6:00 pm to 6:30 am
Flexsteel Industries, Inc. offers a competitive salary, along with an excellent full-time benefits package, paid holidays, a friendly, supportive work environment, Flexsteel furniture discounts, and professional growth opportunities. 
POSITION OVERVIEW
This role is primarily responsible for safe and efficient inventory management through accurate receiving, stocking, and shipping/delivery of products.
EDUCATION REQUIREMENTS
• High school diploma or GED required
• Must be 18 years of age or older
QUALIFICATIONS
• Six months or more manufacturing, inventory, or warehousing experience, strongly preferred
• Ability to operate or learn to drive a powered industrial equipment
• Valid driver license
• Ability to be flexible and possess a willingness to work in all facility areas, as needed
• General computer skills
• Ability to execute the established standard operating procedures
• Strong attention to detail
• Strong organizational, time management and decision-making skills with the ability to work within a highly distracting environment.
• Other competencies: sound judgment, time management, organizational skills, ability to follow verbal and written instructions, able to work on a team and independently, reliable to follow through on delegated tasks.
RESPONSIBILITIES
• Recognizes and values customers and fellow associates by:
o working to meet clearly stated internal customer requirements
o looking for opportunities to improve work processes
• Regular and predictable daily on-site attendance is required in accordance with the department schedule. Eight hours per day, or as directed by supervisor, is required.
• Conforms to the dress code, the workspace, and the building guidelines, as well as all other company policies.
• Reads and verifies schedules, tickets, and orders to determine products to be moved, gathered, and/or distributed.
• Utilize RF Scanners and AS400/SAP to ensure accurate inventory management
• Pick and sort products according to destination and verify all piece's match with the schedule, tickets, or order
• Train and work in various areas of the facility in response to operational demands
• Transport product using a hand cart, dollys, and powered industrial equipment
• Load products in various containers for safe delivery to internal and external customers
• Participate in inventory count processes as needed
• Follow verbal and written work instructions
• Attention to detail necessary to adhere to quality standards
• Perform all duties within Company safety rules and regulations at all times
• Maintain a clean working environment
• Work flexible hours and willing to work overtime, as directed
• Meets performance standards for quality, productivity, reliability, initiative, safety, and work relationships
• Ensures proper care in the use and maintenance of equipment and supplies
• Other duties as assigned.
PHYSICAL DEMAND REQUIREMENTS
To perform this job successfully, an individual must be able to perform each essential duty satisfactorily. The requirements listed above are representative of the knowledge, skill, and/or ability required. Reasonable accommodations may be made to enable individuals with disabilities to perform the essential functions.
• While performing the duties of this job, the employee is regularly required to walk and sit; use fingers and hands to handle or feel; reach with hands and arms; stoop and kneel; talk and hear; bending at waist.
• The employee is frequently required to stand on hard surfaces for long periods, as well as occasionally be required to climb or balance.
• Regularly stands and works on an elevated, mechanized platform reaching heights of up to 62 feet.
• Specific vision abilities required by this job include close vision, color vision, peripheral vision, depth perception, and the ability to adjust and focus.
• Position requires heavy lifting and carrying capabilities (46-75 lbs), and moderate lifting over shoulder height (25-45 lbs) and will occasionally require very heavy lifts (76-100 lbs). Use lifting aids or partner lifts as required per policy and procedures.
• Manually manipulate up to 350 pounds occasionally to or from a hand cart, dolly, pallet, equipment, or trailer/container for a distance of 10 to 15 feet and frequently pulls those items for a distance of approximately 3 feet. Use of lifting aids or partner lifts are required per policy and procedures.
• Subject to fluctuating outdoor temperatures, as impacted by the weather
WORK ENVIRONMENT
Flexsteel is committed to ensuring the health and safety of their workforce. However, this job is performed in a non-air-conditioned environment, where the candidate may occasionally be exposed to dust, odors, oil, fumes and noise.
Work will require the associate to wear personal protective equipment as directed and adhere to all facility environmental, safety and health rules and requirements.
We are an EOE employer
82379542